Album
2017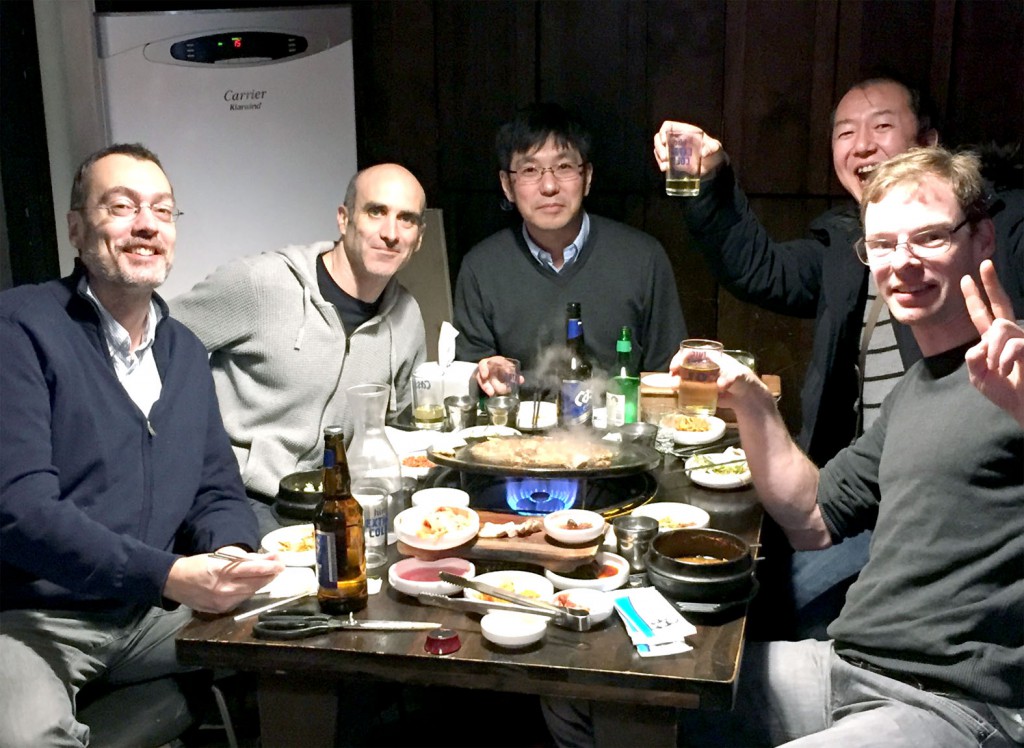 H. Ohta, A. Sanchela, "Thermopower of oxide heterostructure", ICAMD2017 (The 11th International Conference on Advanced Materials and Devices), Jeju, Korea, 5-8 December, 2017 (Invited)
Oxide heterostructures and electronics
From left to right: Dr. Gervasi Herranz (ICMAB-CSIS, Spain), Prof. Gustau Catalan (ICN2, Spain), Dr. Akihito Sawa (AIST, Japan), Ohta, Dr. Hans Boshker (MPI Stuttgart, Germany)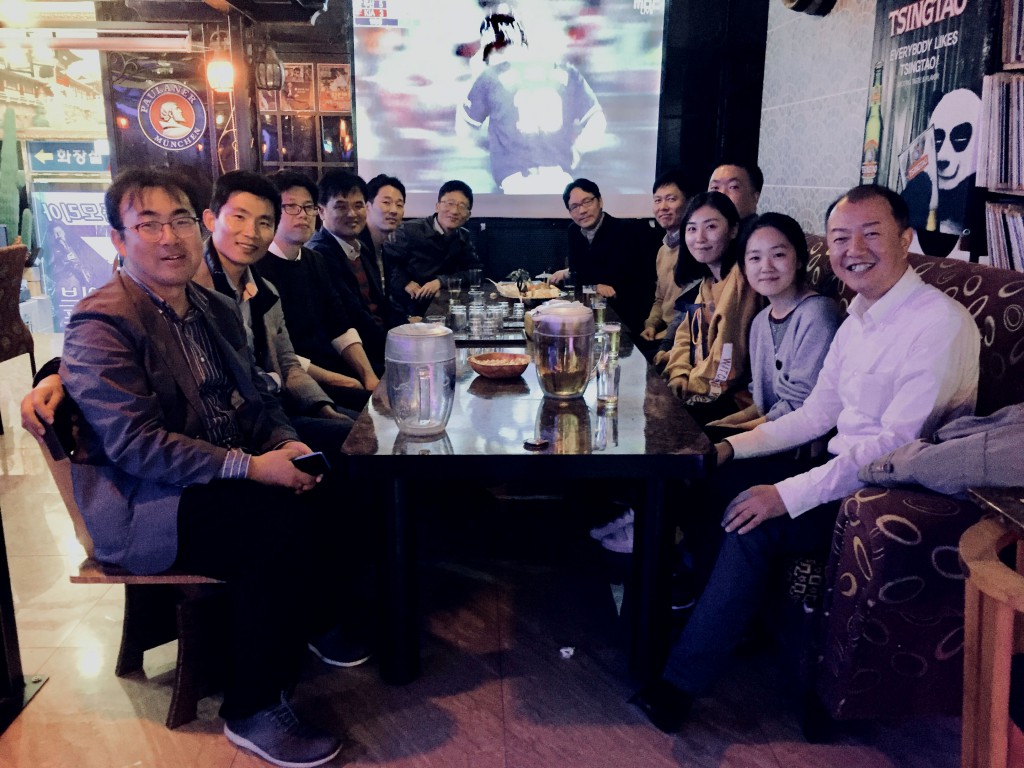 Prof. Ohta attended 2017 KPS Fall Meeting (Gyeongju, 25th-27th Oct. 2017). Profs. Chul-Hong Park and Hyoungjeen Jeen (Pusan National University) invited him as an invited speaker.
Hiromichi Ohta and Yu-Qiao Zhang, "Double enhancement of thermoelectric power factor in oxide two-dimensional electron system via precise dimensionality control", 2017 Fall Korean Physical Society (KPS) Meeting, Gyeongju, Korea, 25-27 October, 2017 (Invited)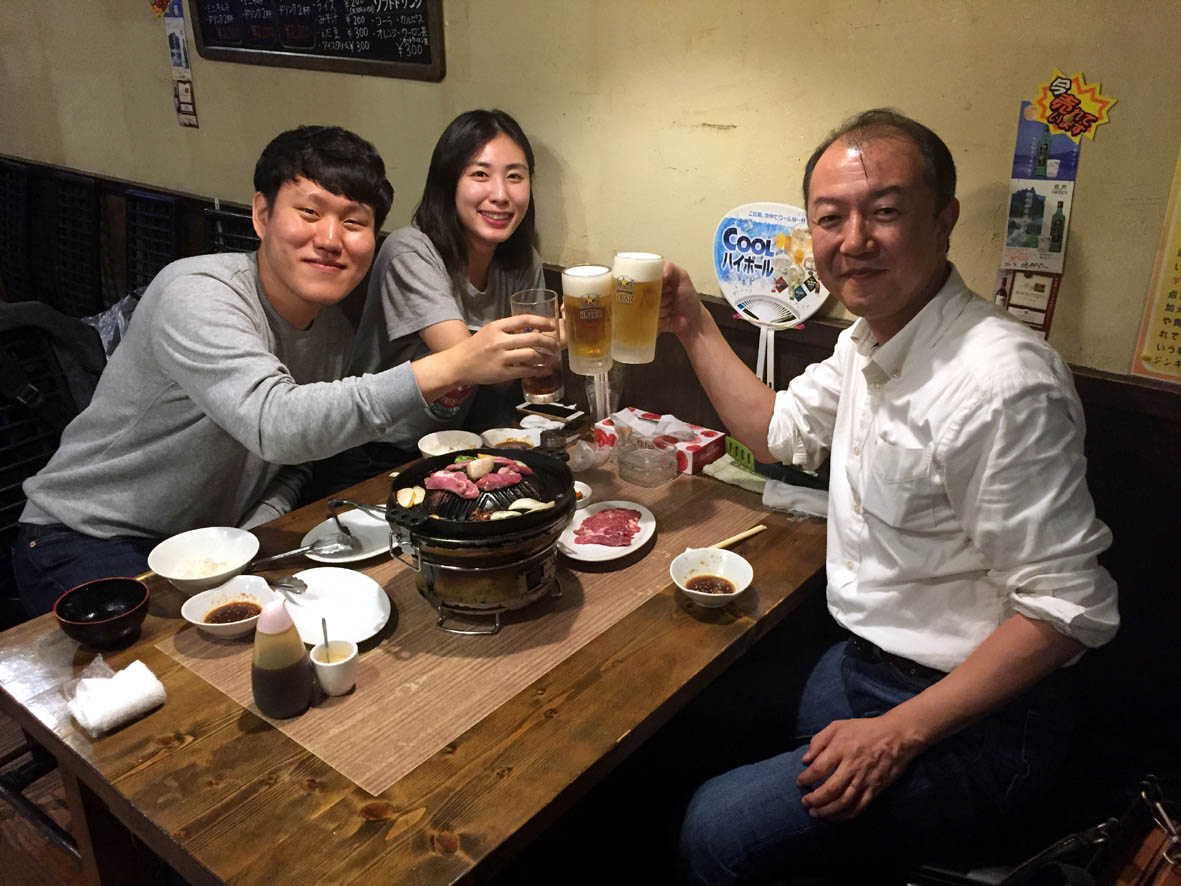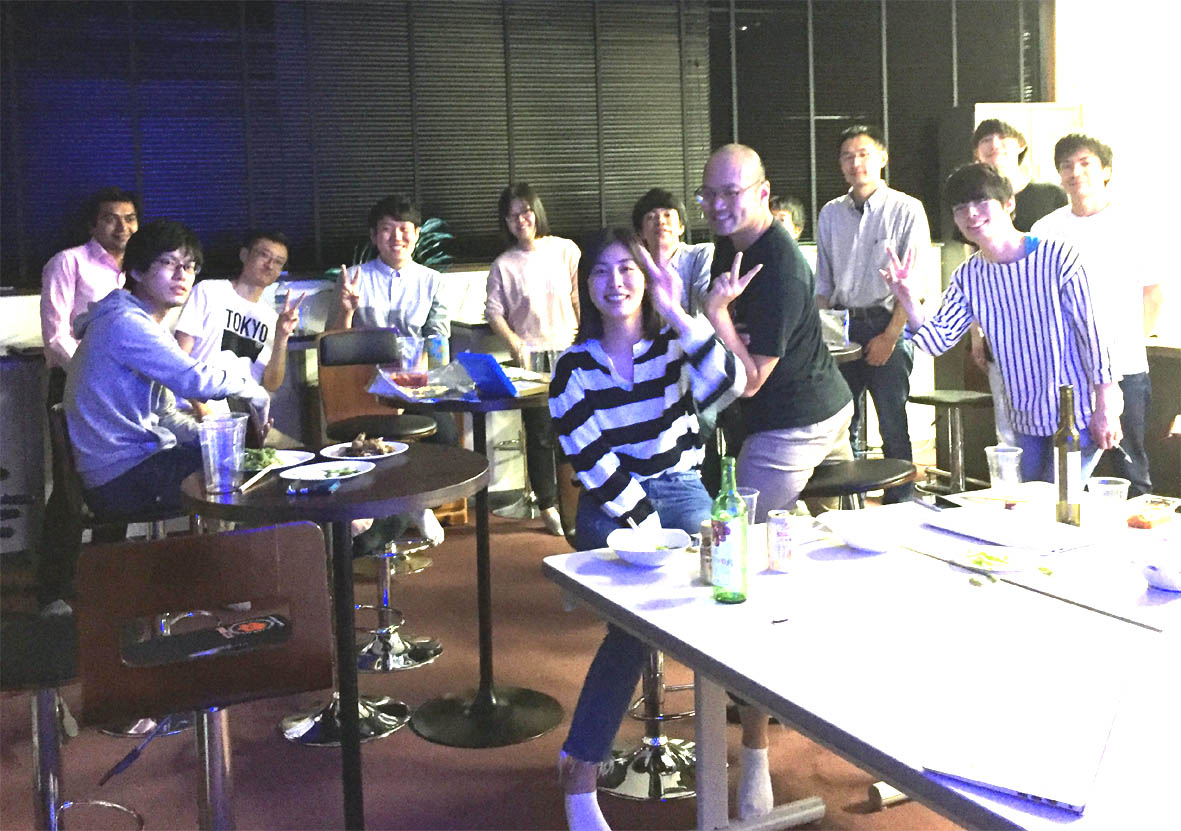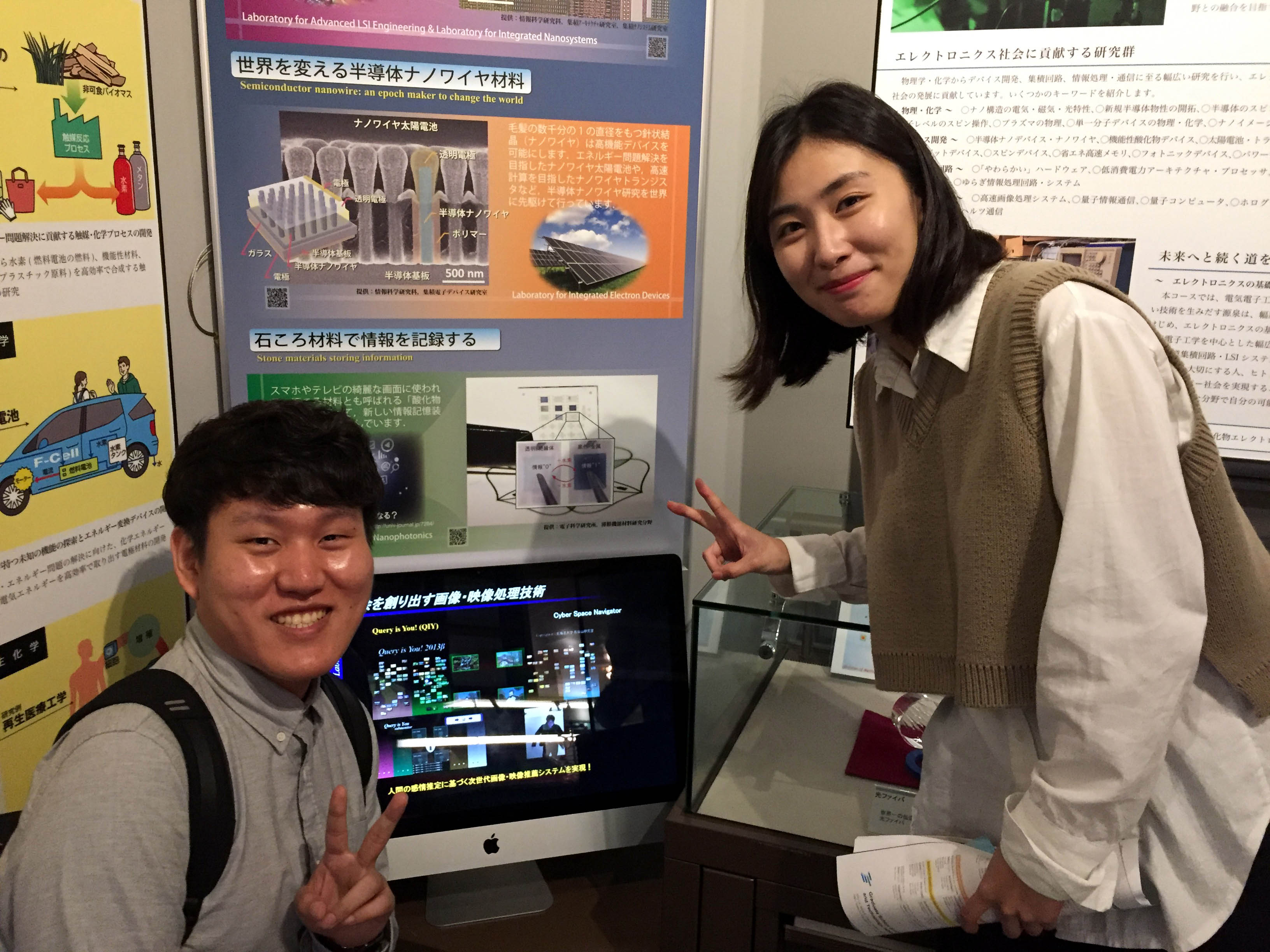 Visiting research scholar [2017.9.10-9.23]
Ms. Gowoon Kim (Master course student at Prof. HyoungJeen Jeen' lab, Pusan National University), Mr. Joonhyuk Lee (Ph.D candidate at Prof. HyoungJeen Jeen' lab, Pusan National University) and Dr. Soogil Lee (Researcher at Korea Advanced Institute of Science and Technology) visited our lab. They will stay in our lab for two weeks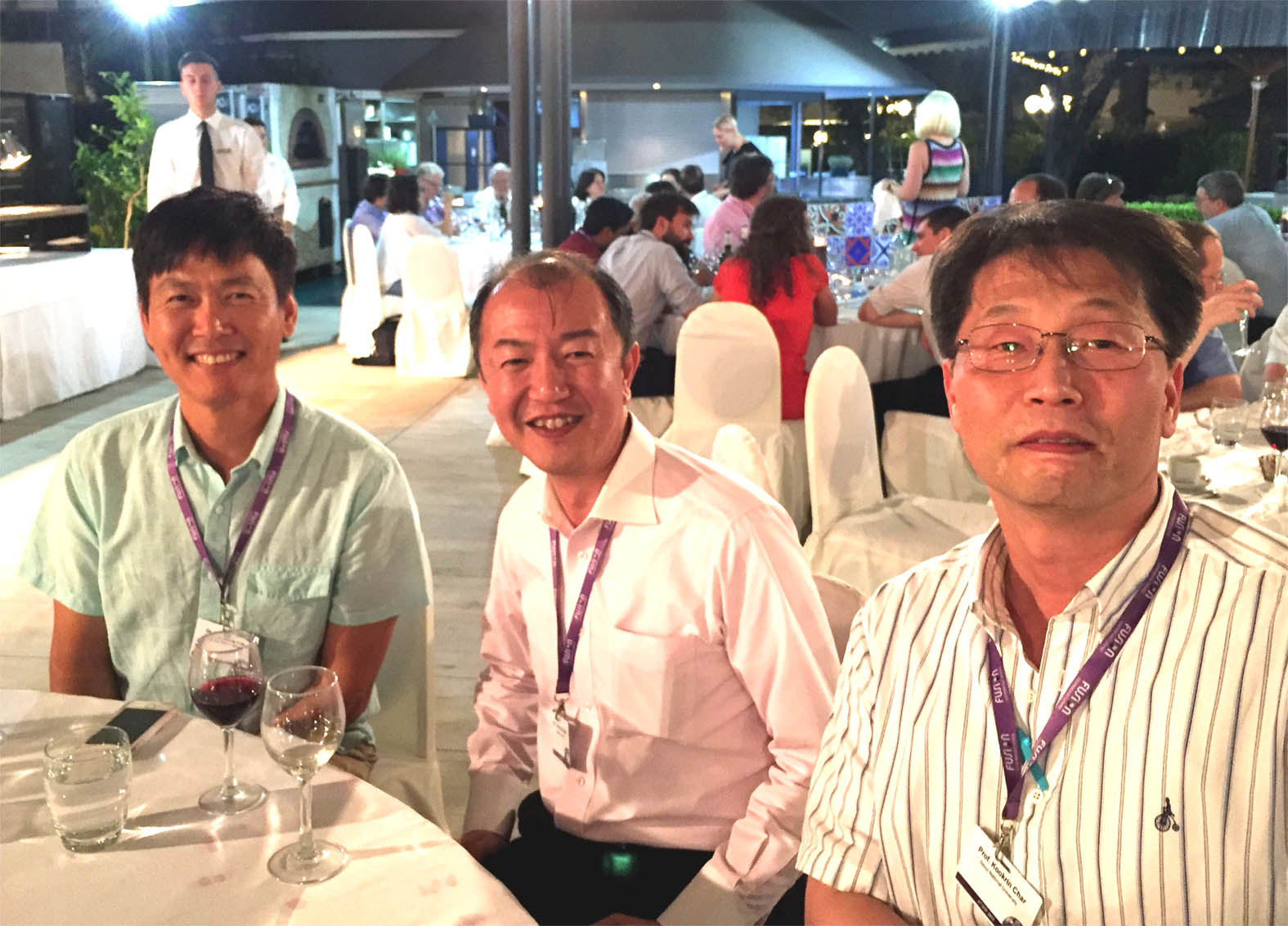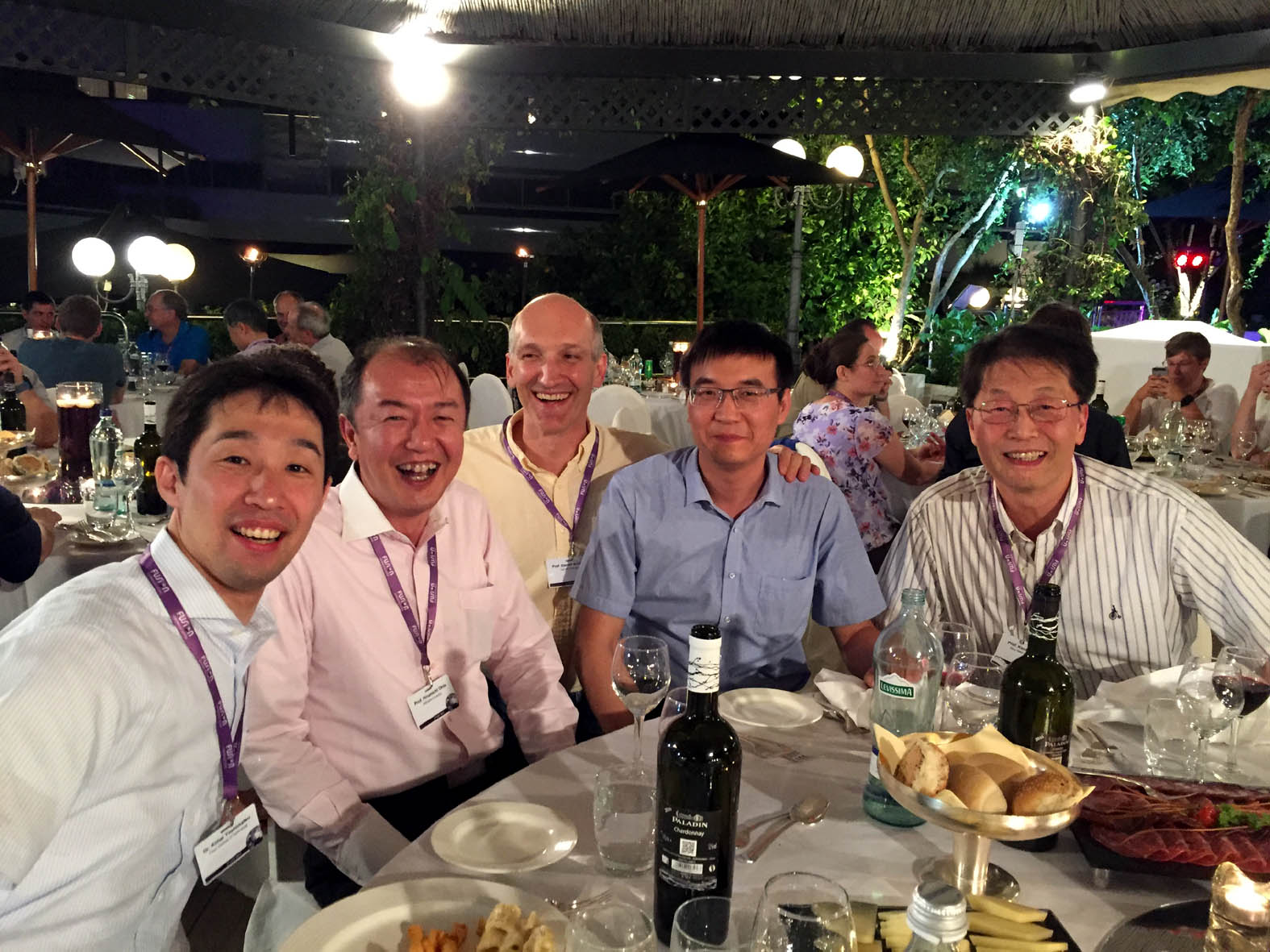 3rd Functional Oxide Thin Films for Advanced Energy and Information Technology Conference, 05 JUl 2017 – 08 Jul 2017, Rome, Italy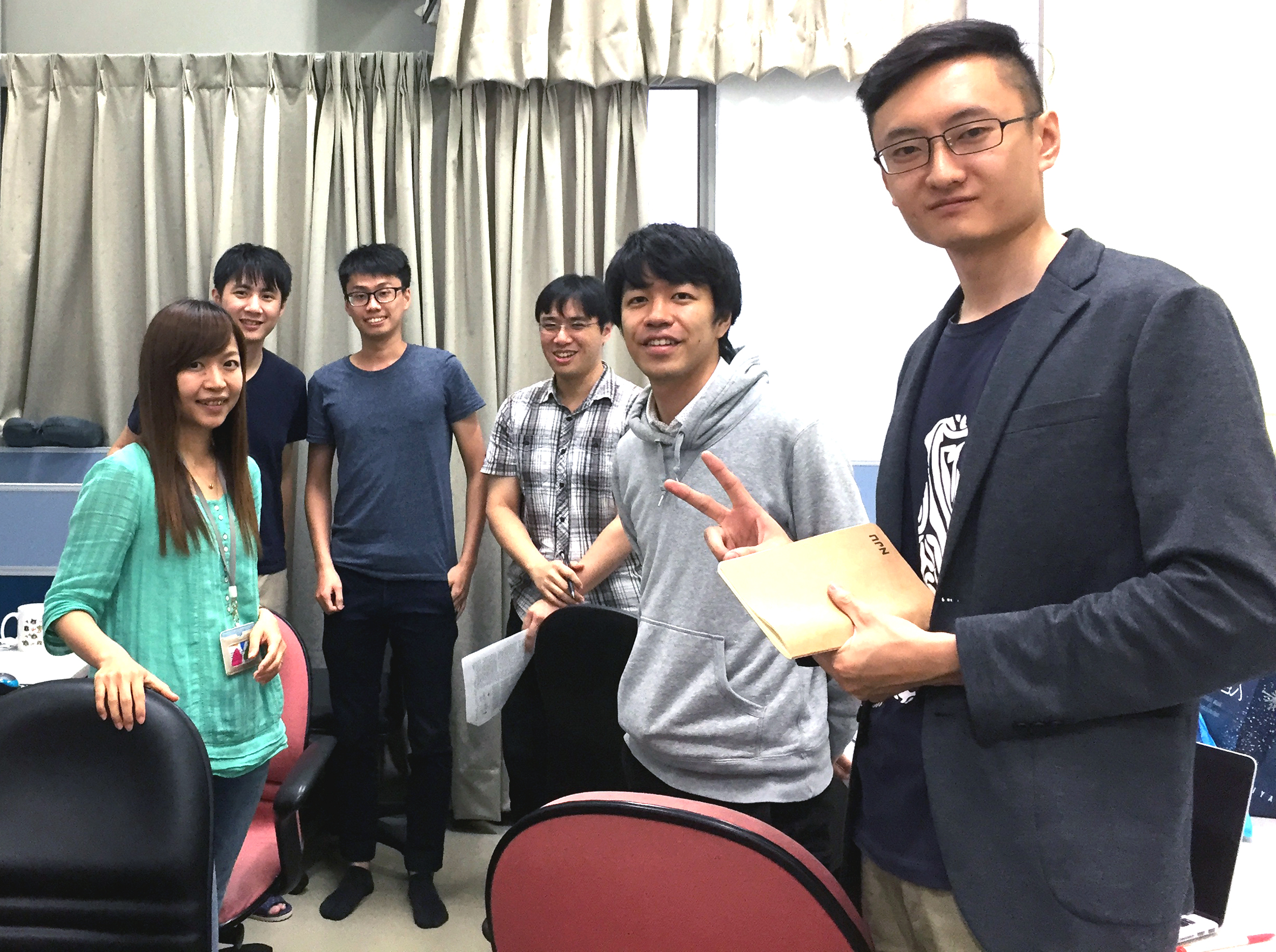 Business trip to Taiwan (18th June, 2017)
We visited Prof. Yu-Miin Sheu's lab at National Chiao Tung University, Taiwan, and learned the way to measure thermal conductivity of our thin-films by TDTR method.
2016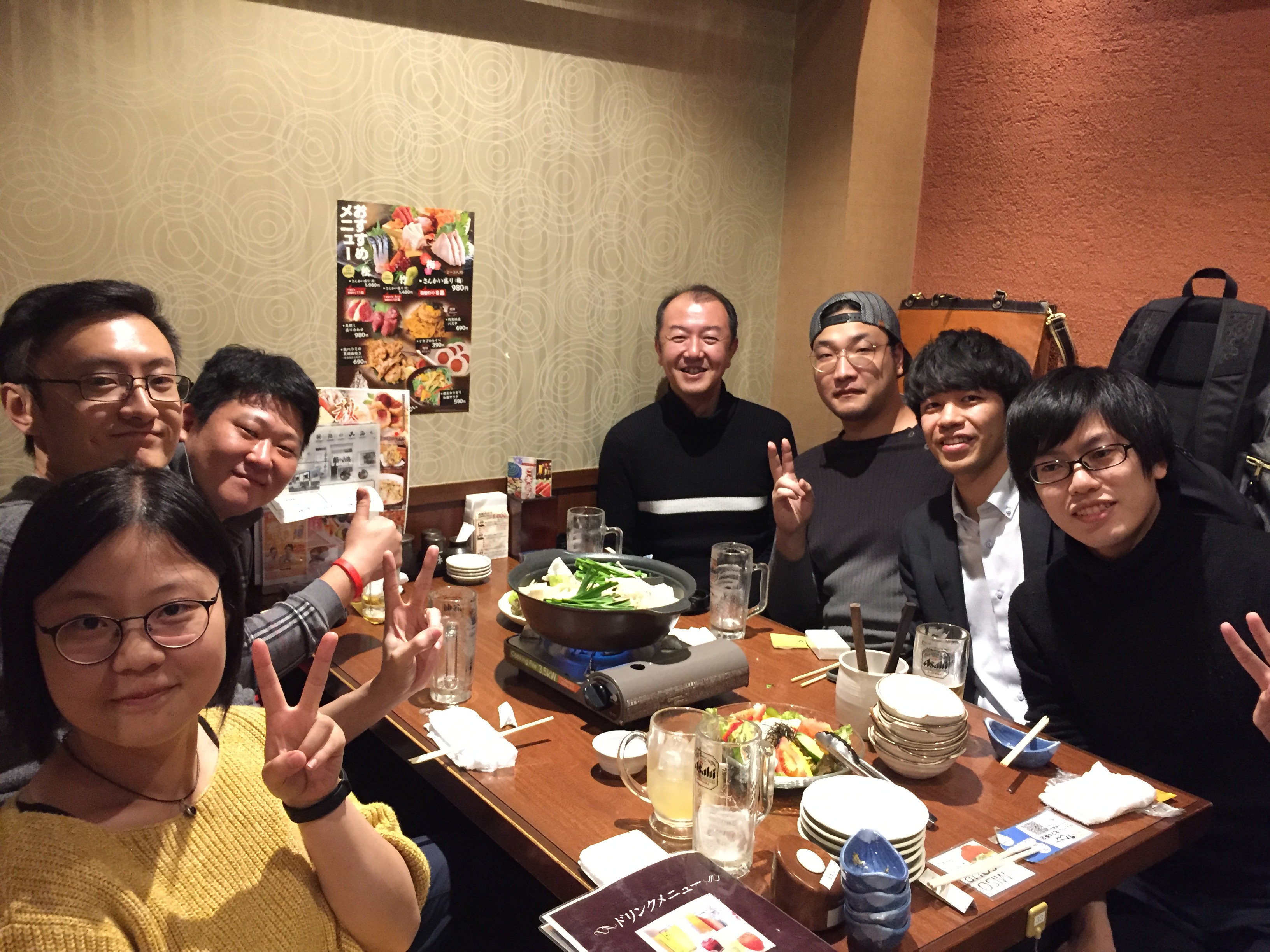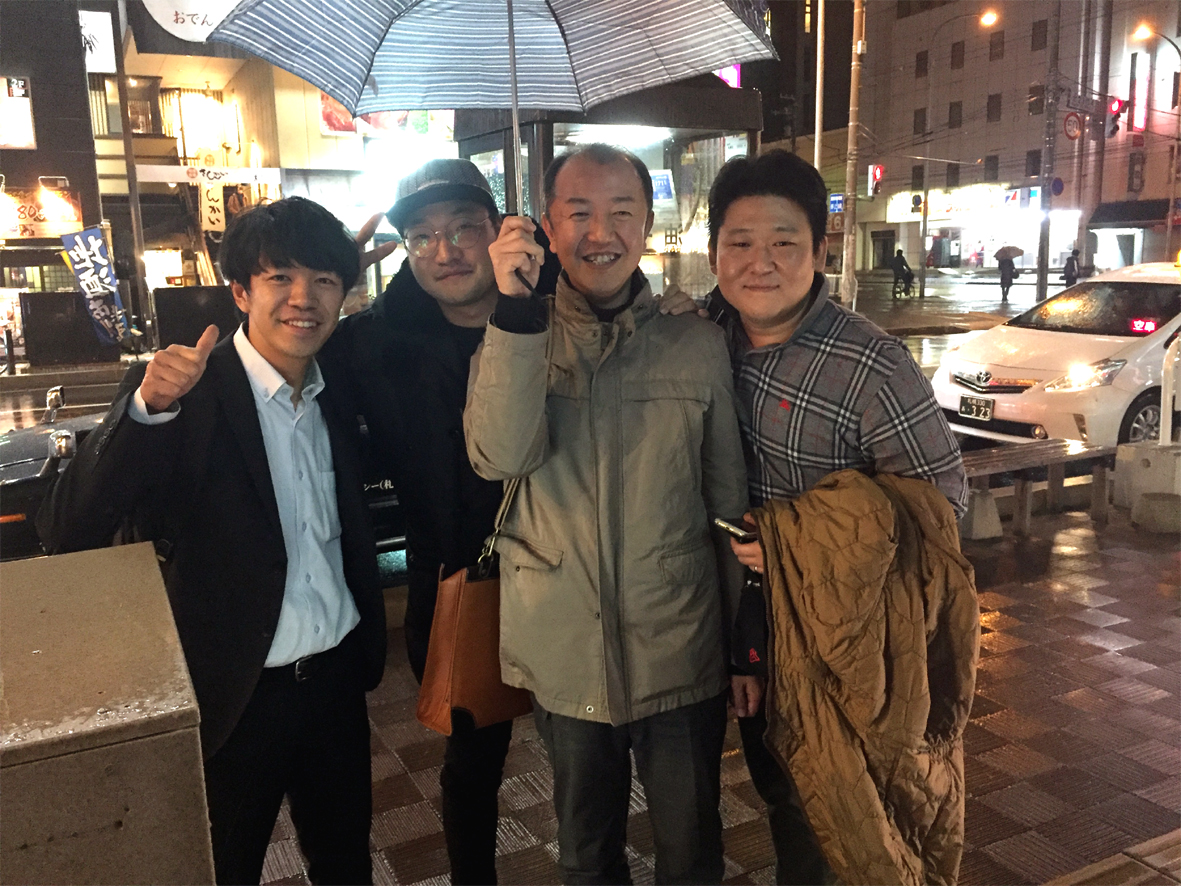 Farewell party of Mr. Sungmin Woo
Mr. Sungmin Woo (16-29, Oct. from SKKU, Korea, Supervisor: Prof. Woo Seok Choi) and Dr. Wunsung Kim (23 Oct.-5 Nov. from SKKU, Korea, Supervisor: Prof. SungWng Kim) visited our lab as a visiting researcher. They measured temperature dependence of thermopower of their thin film samples.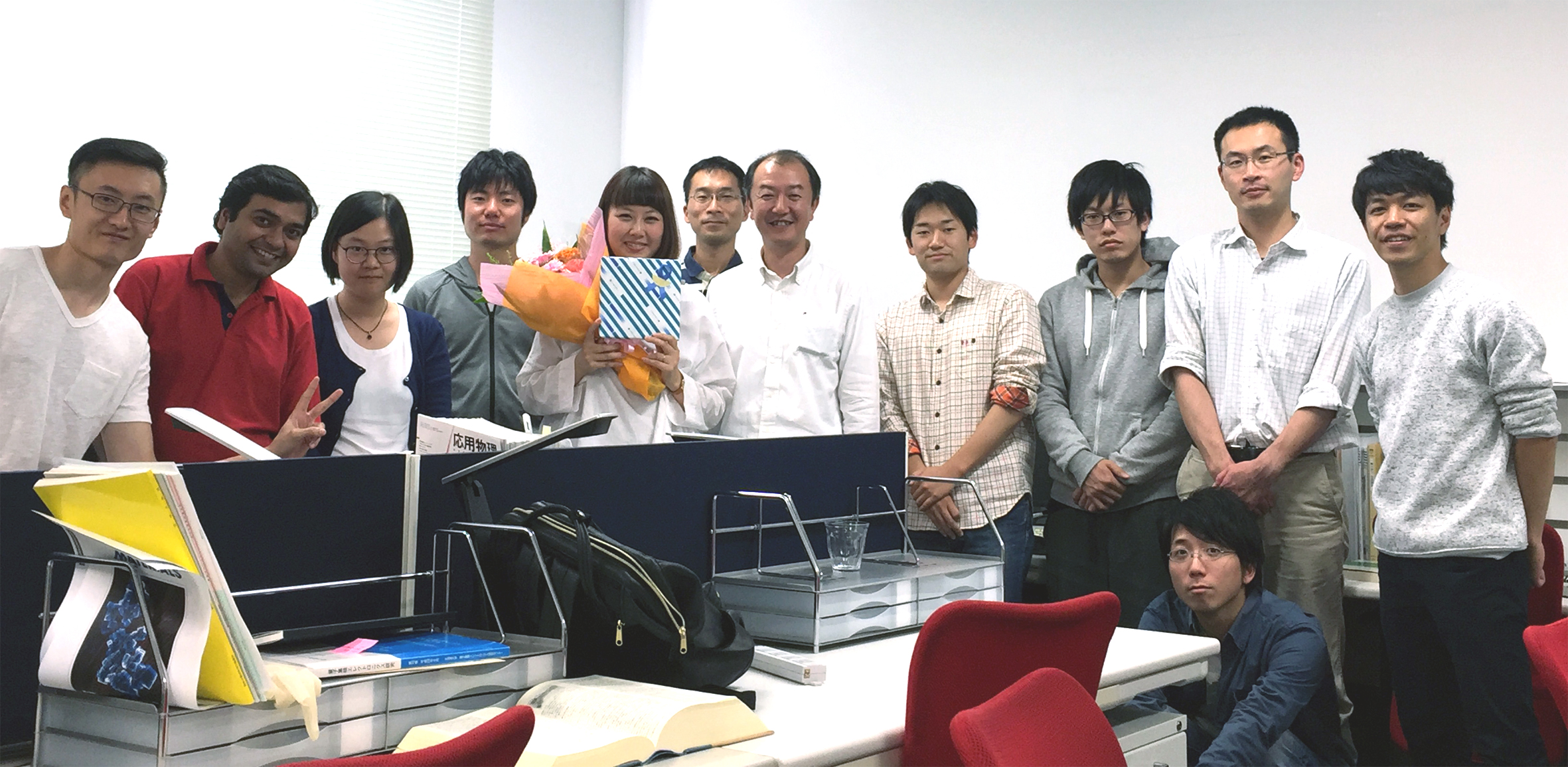 Farewell ceremony of the Secretary, Ms. Yoshida. (30 September, 2016)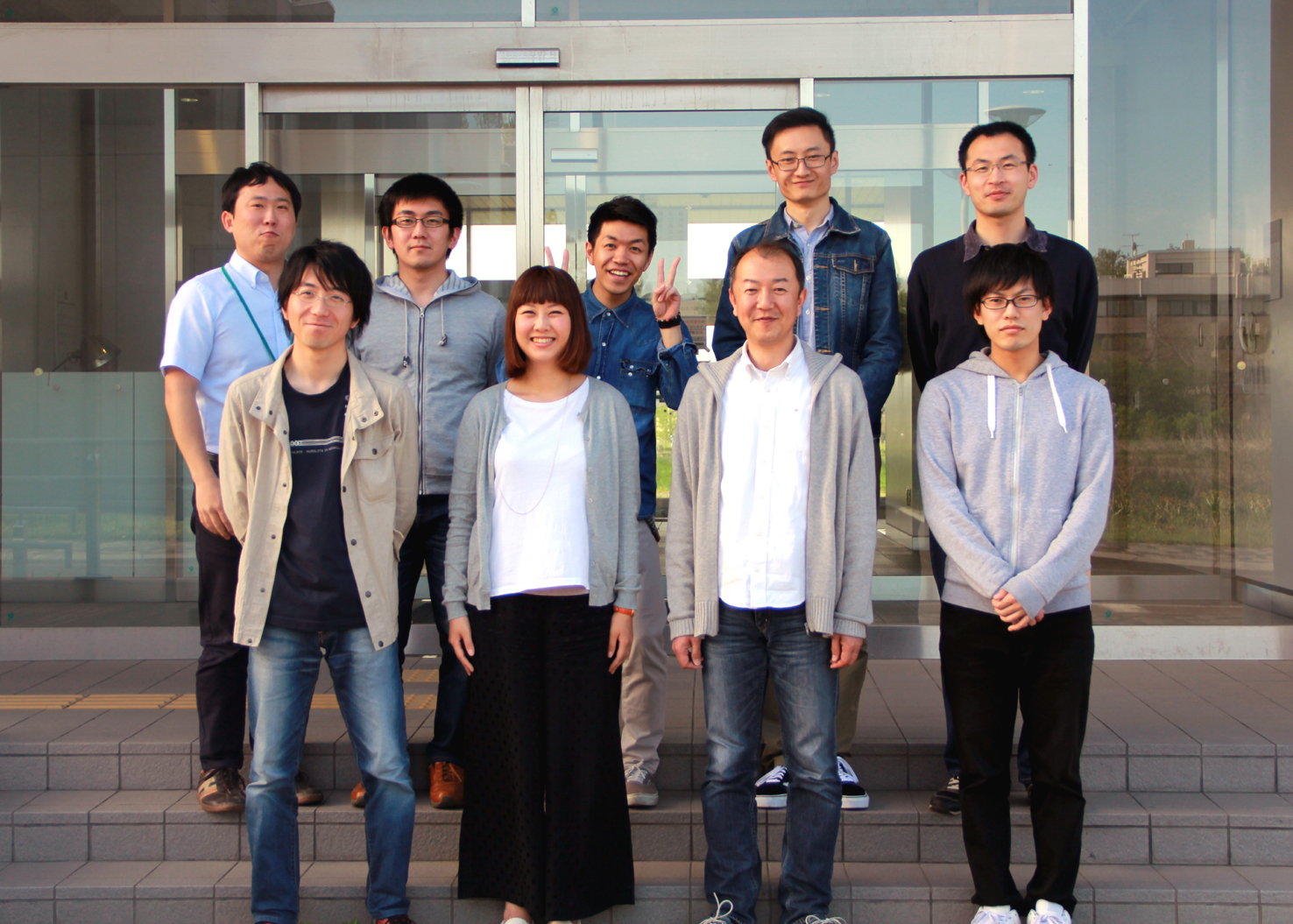 2016 member (13 May, 2016)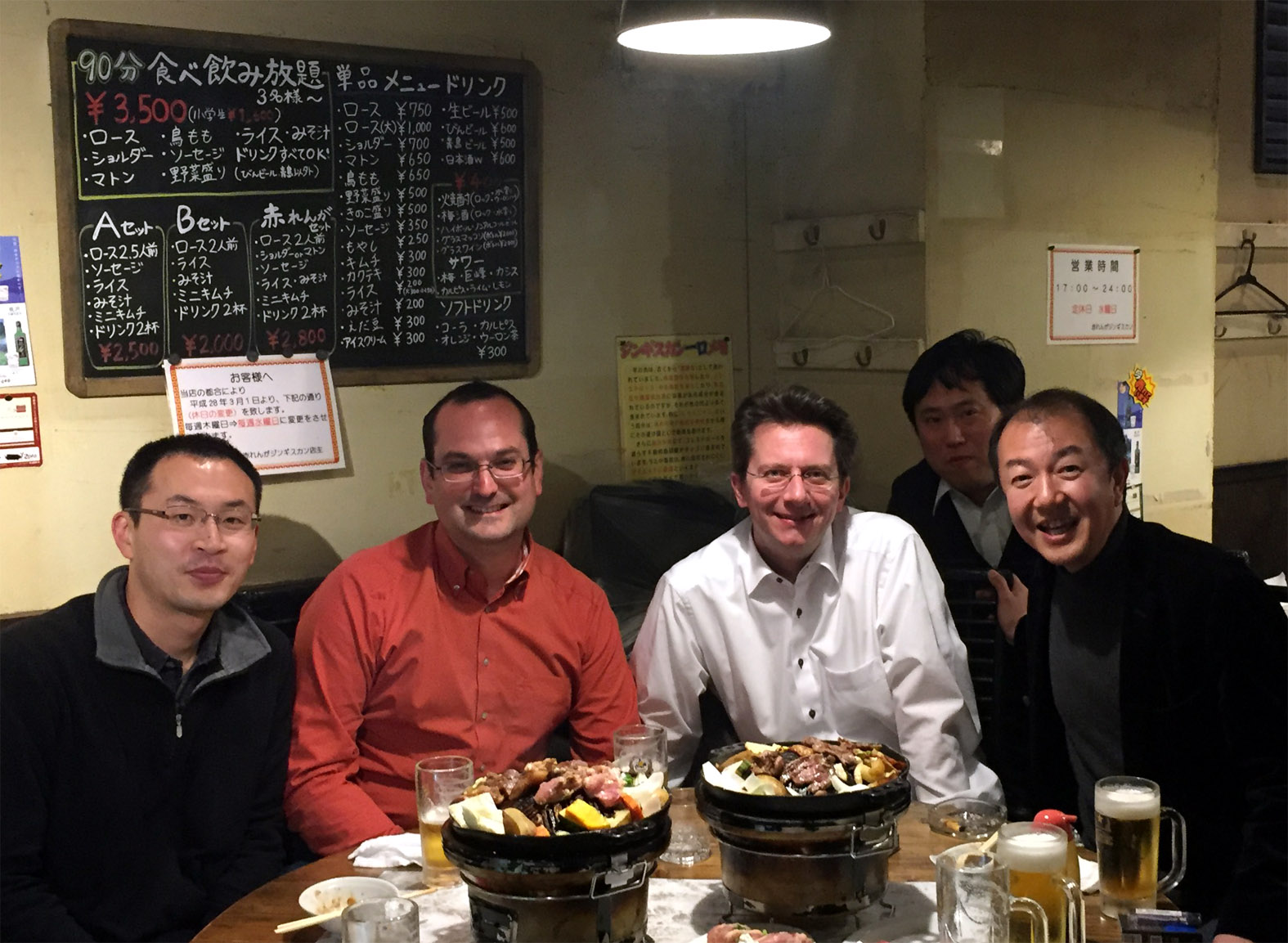 Prof. Norbert Koch (Humboldt-Universität zu Berlin, Germany) and Prof. Steffen Duhm (Soochow University, China) visited us (2016.4.1).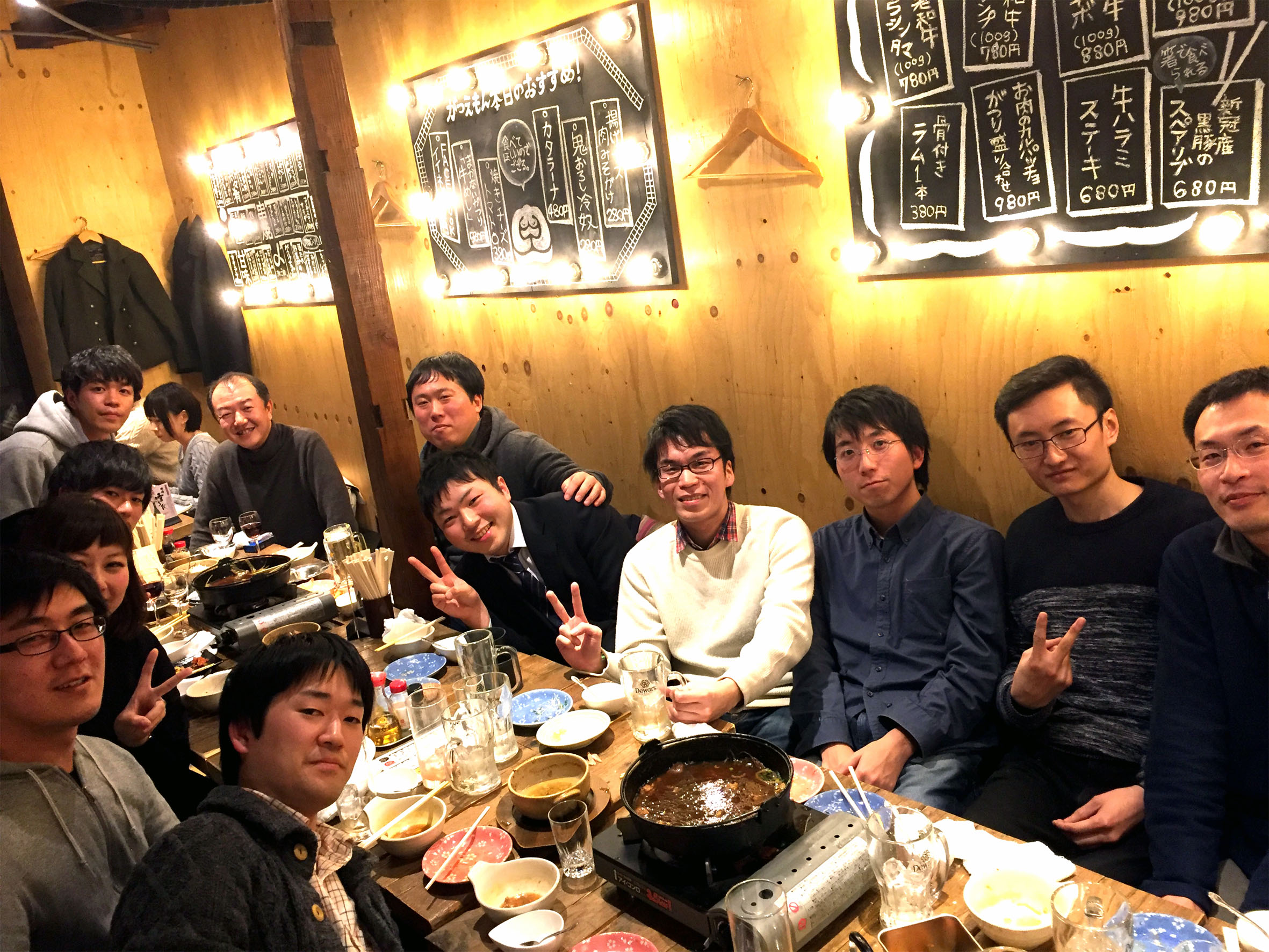 Farewell party for Mr. Kenji ENDO and Dr. Shota KATAYAMA (2016.3.24)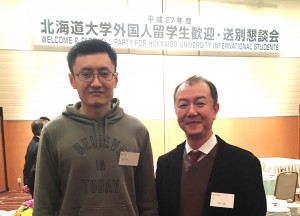 Welcome & Farewell Party for Hokkaido University International Students (2016.2.16)
2015

2015 member (8 April, 2015)
2014

We organized The 1st Korea-Japan Bilateral Workshop on Functional Materials Science -Thermoelectrics, Spintronics, Low-dimensional Materials, and Soft Matter- in RIES, Hokkaido University on 1st August, 2014.
Workshop date: 1st August, 2014
Workshop venue: RIES, Hokkaido University, N20W10, Kita, Sapporo 001-0020, Japan
Language: English
2013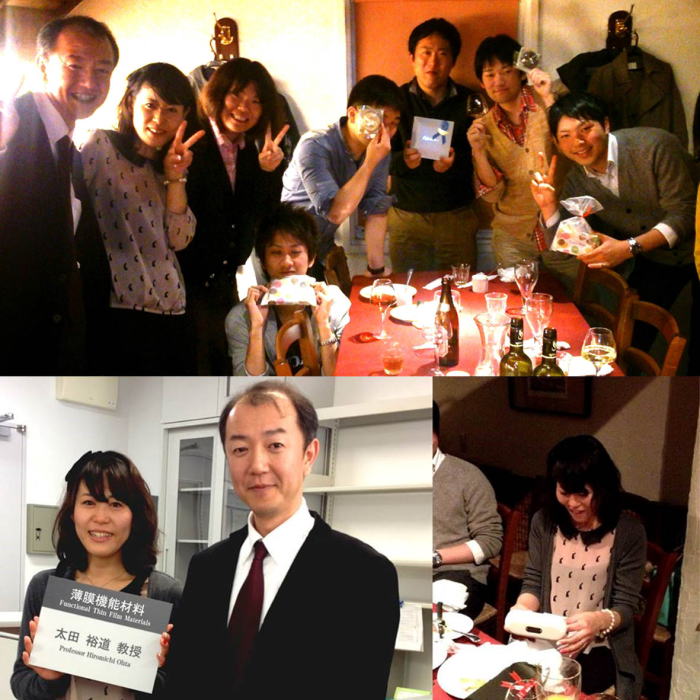 Farewell party of Ms. Shino Watanabe, Professor's secretary. Thank you very much for everything! (28 Mar. 2014)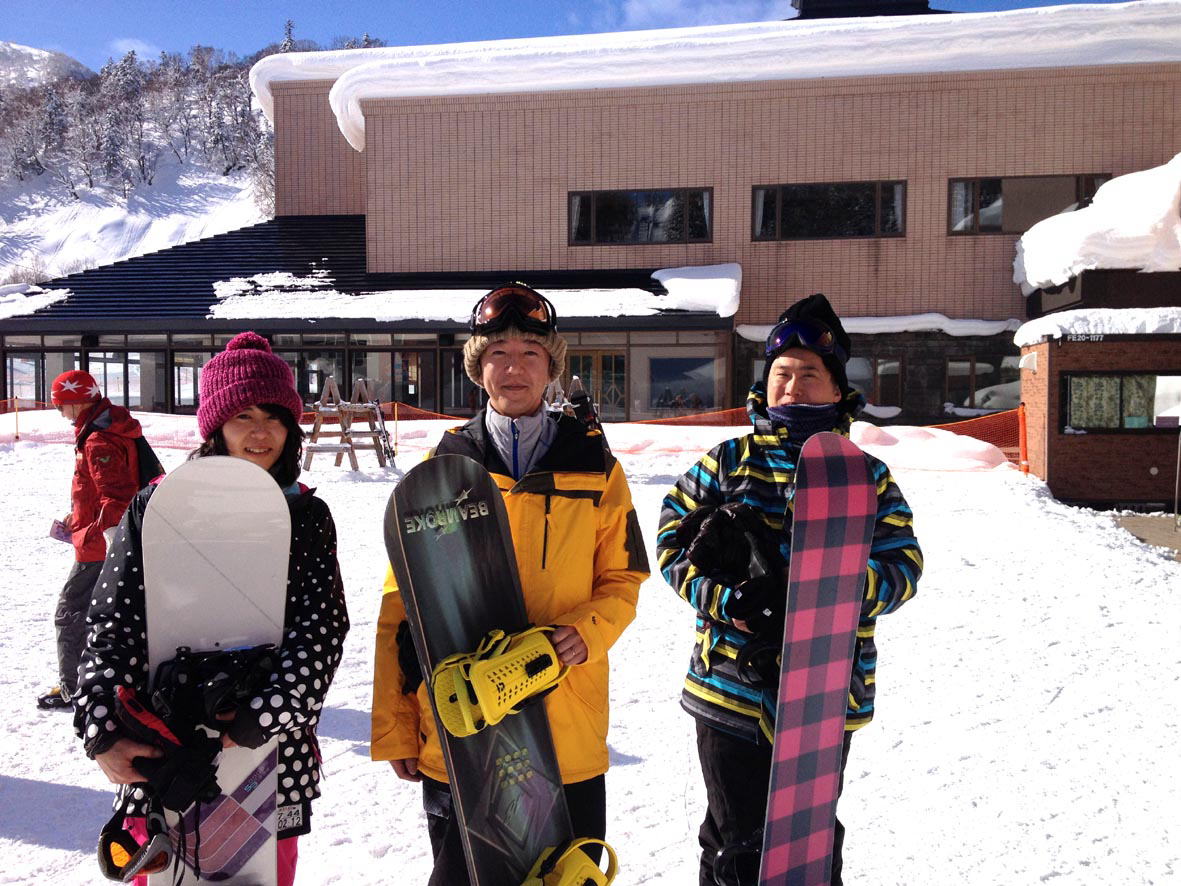 Snowboading at KIRORO snow world.(12 Feb. 2014)
Thank you party of our undergraduate students, Mr. Kenji Endo and Mr. Yusuke Kobayashi.(10 Feb. 2014)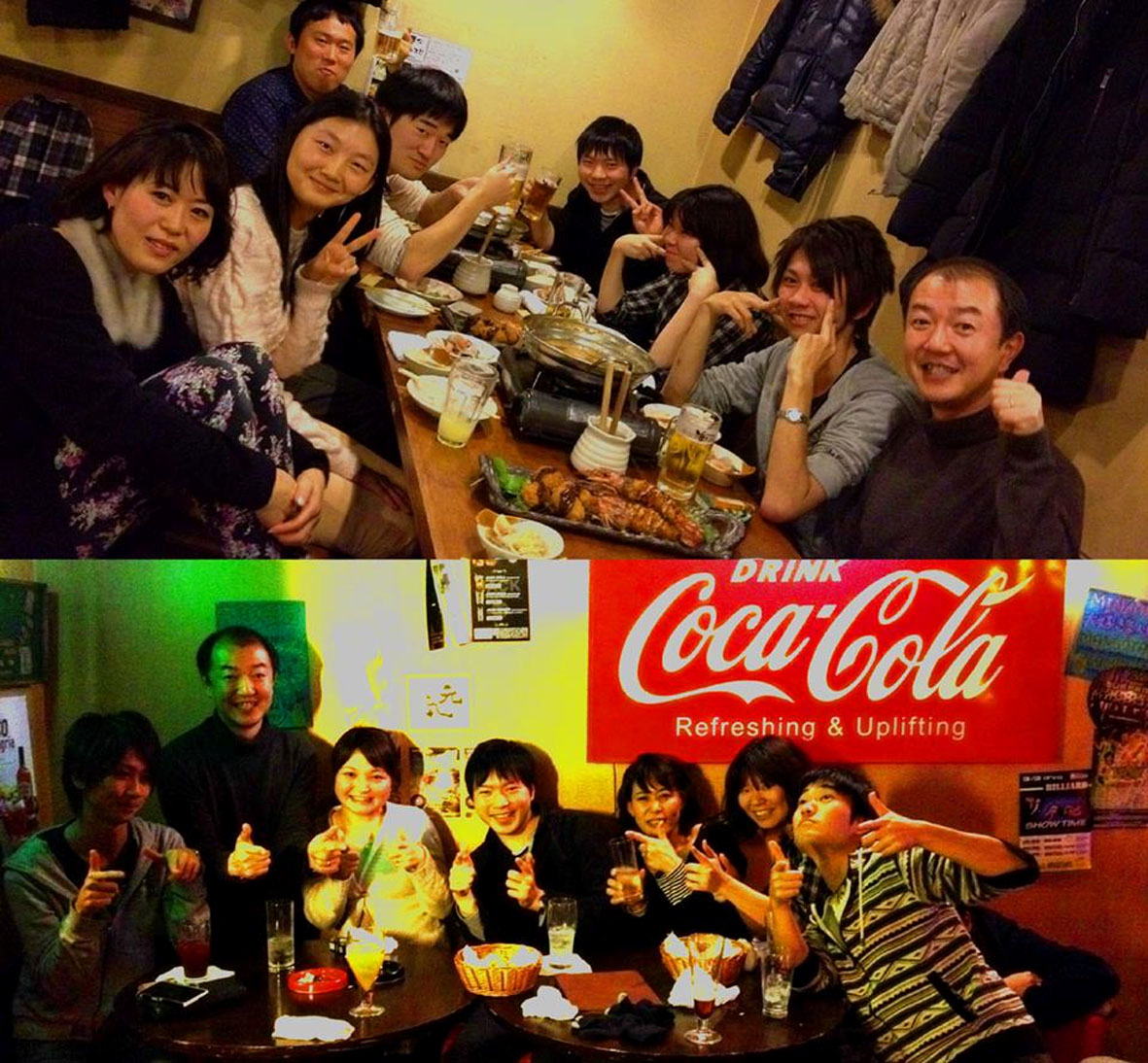 Farewell party of our postdoc researcher, Dr. Ning Li & "BONENKAI 2013", which is a party where we say farewell to the past year.(20 Dec. 2013)
We did fly fishing as the lab recreation. We went to Kiroro to see the autumn foliage as well. (6 October, 2013)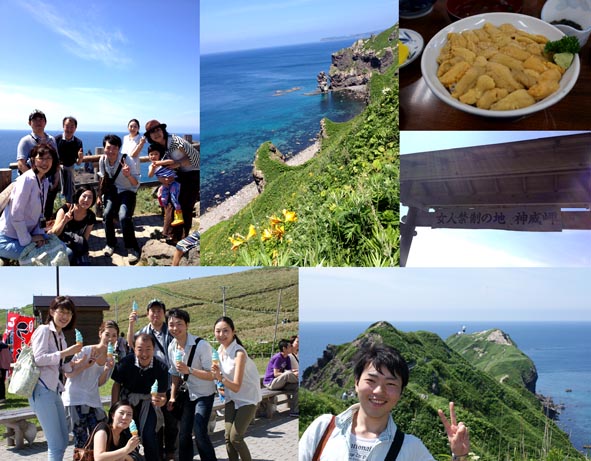 Sea urchin bowl tour [Kamui Cape] (30 June, 2013)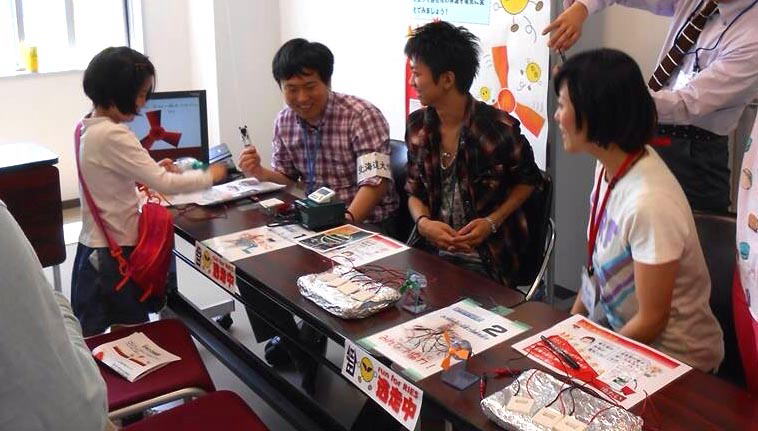 RIES festival (8 June, 2013)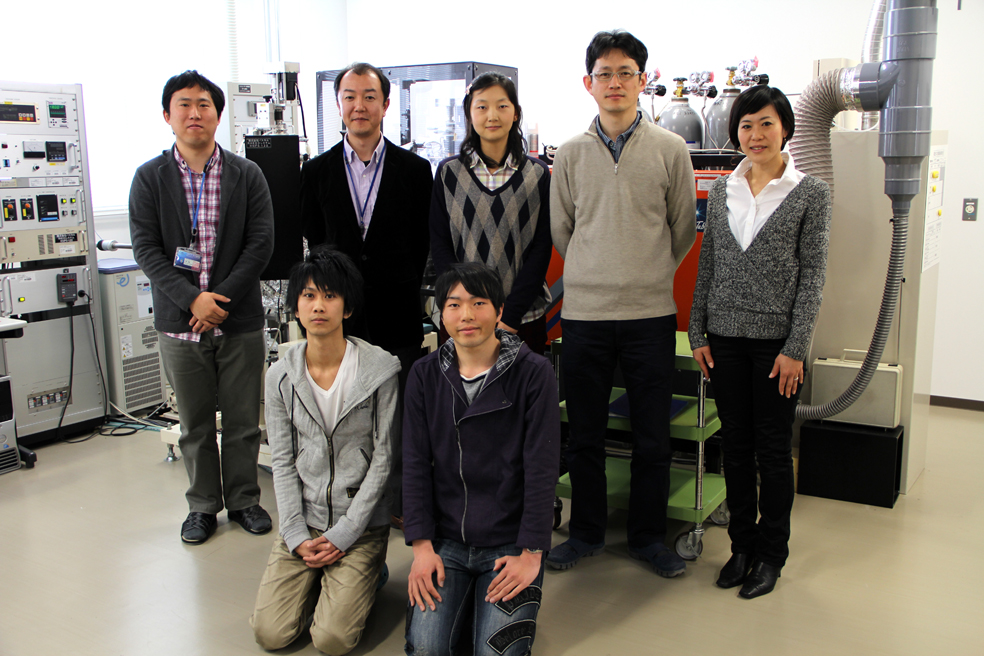 2013 member (8 April, 2013)
2012


An emergency maintenance of our excimer laser, COMPex 120, has been finished at the end of last year. After that we have started thin film growth. Growth condition of super ITO, ZnO and SrTiO3 has been optimized. (January, 2012)